Co-op Radio is hosting their Spring Membership Drive from April 27 to May 6!
Co-op Radio is able to run thanks to the generosity of listeners like you!
As a show, Y57 is in charge of bringing in a certain amount of money to give to the station that gives us this incredible opportunity.
We love that we get to do what very few people our age get to do.
We're grateful that we get to talk to local musicians, artists, activists, entrepreneurs, and changemakers.
We love that even though they are YOUNG, they don't let that get in the way of chasing after what they think is important.
And it's clear that you appreciate that too.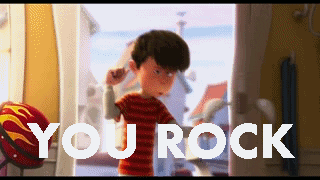 Thanks to your ongoing support, Y57 has been on the air for over 10 years, and we show no signs of slowing down!
But in order for us keep doing what we're doing, we need YOUR help.
You are the superhero in this story!
Here's what you can do:
1. Donate to Co-op Radio: Making a one-time donation to Co-op Radio is easy and secure. Whatever you can share with us reatly appreciated and welcomed, and we thank you for sharing a part of you with us! Your donation goes towards ongoing station maintenance, training, and expanding our reach and programming. Y57 wouldn't be where it is today without your donations! You can call the station at (604) 684-8494 or making a secure donation here. You can scroll down to the "make a donation" section.
2. Become a member of Co-op Radio: Have you ever noticed the radio announcements that we have during our show? Many times it highlights the benefits of becoming a member of Co-op Radio. As a member, you become a part owner of the station, meaning that you have a say in what gets played on air and how the radio station is run! That's a pretty cool gig, along with the many other perks it comes with! Learn more and become a member here!
3. Renew your membership: Already a member? We love you already! Be sure to stay up to date with your membership so that you can continue to enjoy the perks that we mentioned above, and stay in the loop with the happenings at the station! Renew your membership here!
As always, keep it locked on CFRO 100.5 FM to hear our show as well as all the amazing shows that Co-op Radio has to offer!
We love what we're doing, and it's because of you, our listeners, that we're able to keep it going!
— The Y57 Team